The Clutter Museum is my personal blog where I muse about politics, motherhood, family, and the academic life.  The Clutter Museum originated in 2005 on Blogger, and migrated to this site in March 2011. (After 867 posts, it was time to move on to a big girl blog.)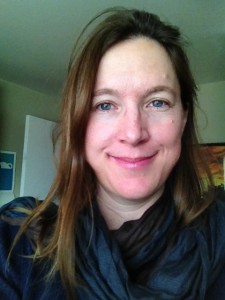 About me:  To my great surprise, I live in Idaho, where I am an assistant professor of history.*  I specialize in U.S., gender, and public history, with extra-special emphases on women in science, the democratization of public history practice, and the history of museums, zoos**, botanical gardens, and the like.
I'm also the mother of a son born in 2005, and I've been married to Fang since 2002.  I grew up in Long Beach, California–I was in the fourth generation of my family to live on the same block–but I've lived (briefly) in Fredericksburg, Virginia and Washington, D.C.; for a few delightful years in Iowa (Grinnell and Iowa City); and for a lovely decade in Davis, California.
I'm also the proud mama of the (shhhh! it's still a tiny sweet newborn thing) Boise Wiki.
You should feel free to follow me on Twitter. There's a good chance I'll follow you back, especially if you're a museum/history/academic/science/geeky type, you share great links, or I find you hilarious.
I do maintain some less-personal blogs:
My opinions–especially the wackiest–are my own, and very likely do not in any way, shape, or form resemble those of my employing institution.
I always welcome conversation, either in the comments section of the blog posts or via e-mail at trillwing -at- gmail -dot- com.
*I'm surprised about the Idaho part, and surprised and delighted about the history professor part.  (I have a B.A. in English, an M.A. in writing poetry, and and M.A. and a Ph.D. in cultural studies.  I feel so fortunate to have landed in a history department, and such a collegial, interdisciplinary one at that.)
**Speaking of zoos, don't taunt the animals don't get me started about Idaho politics.  Hoo boy.